Eleazar Conducts Occular Inspection at PCWHS
True to its mantra of "To Serve and To Protect", NCRPO Chief General Guilermo Eleazar conducted an occular inspection in the premises of Pasay City West High School during the Brigada Eskwela 2019.
Dr. Myrna B. Gaza, the school principal led the entourage that welcomed the General to the school. Angklung Ensemble played a lovely song for the NCRPO Chief who stopped for a while in front of the Ensemble and observed the students play the bamboo-made musical instrument.
The Officer first stayed in the principal's office before he walked within the vicinity of the campus to check on the safety of the school surroundings.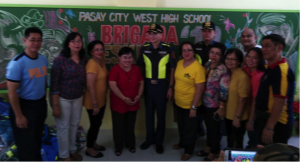 Flash your smile. NCRPO Chief Gen. Guillermo Eleazar (center) is flanked by Dr. Myrna B. Gaza (Left of Eleazar) and Dr. Anita R. Atienza (right of Eleazar). Joining them are (from left) Mr. perfecto Bobis Jr., Ms. Almeda Macaranas, Mr. Rizaldo Isales, Ms. Lucila Monton, Mrs. Nida Raagas, Mrs. Elizabeth Villanueva, Mrs. Bettina Amizcaray and two police officers.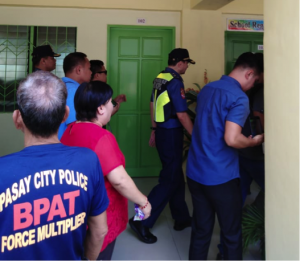 Officer at work. General Eleazar checks the vicinity of the school.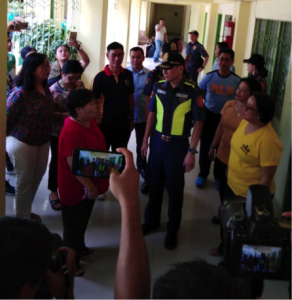 Serving the people. General Eleazar, with Dr. Myrna B. Gaza and Dr. Anita R. Atienza gets ready to check the school vicinity .